Salut world!
It's Friday & your Gurl is back with this delightful and super easy, vegan, and gluten-free, Maple Date Square recipe.
I secretely wanted to make giant cake after seeing the below meme but decided that a small batch of date squares would suffice.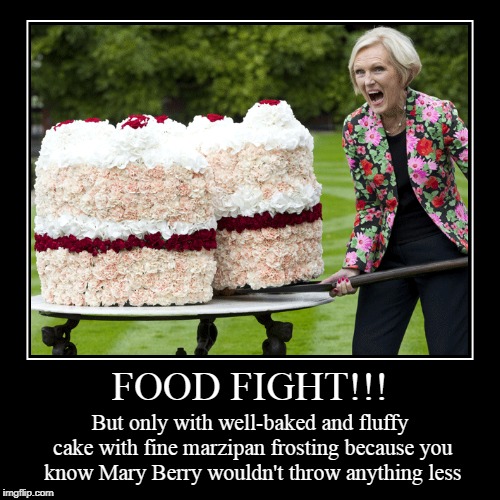 I go through phases with date squares; like, gimme gimme and then, no touchie for a long while.
I first fell for date squares when this place called Commensal used to make them. They were an amazing vegetarian resto back in the day which sadly went the way of the dino. I liked their squares cuz they were oatty, not-too-sweet, and rich, buttery, goodness.
Sadly, they had gluten and I stopped indulging long before Commensal restos closed.
At the time gluten-free was basically new and unheard of, many people thought I was being over the top with my allergies and my health.
Ha! If they could see things now.
I woke up a few weeks ago and said, "Today is a date square day!"
And so, this recipe was born.
I think you will truly like the ease of it and I kept it small so you could have a little treat for that vegan/gluten-free guest, you will be seeing more of.
Seriously though, you can make them just for you and freeze what remains. Mine lasted a good month in our chest freezer, and sharing yummy noms is always appreciated.
Have fun making them and by all means, get the little one's involved!
Maple Date Squares for 1-2 people:
1/2 cup quick oats ground to slightly coarse flour
1/4 Cup ground almond flour
2 Tbsp of 1 flax egg (1tbsp flax with 3 Tbsp water)
1/4 cup ground tiger nuts
1 Tbsp earth balance soy free
1 Tbsp organic coconut oil
Reserve 3 Tbsp flour mix from base dry mixture before adding fats and flax egg
I like a lot of crumble topping, you can sprinkle less of the completed mixture if you prefer a thinner crumble. Keep the leftover for putting on yogurt of choice.
6 medjool dates soaked pits removed
1 Tbsp flax egg that remains
1/3 cup oat milk unsweetened
Blend all in mixer until almost smooth, I keep a few small chunks but not big one's.
Preheat oven to 325 degrees
-Combine base mix ingredients remembering to reserve 3 Tbsp for crumble topping, press into loaf pan.
-Prep topping mix and reserve.
-Prep filling mix by blending filling ingredients in a processor.
-Smooth our date layer over base
-Crumble mixture on top (Do Not Press Down!)
-Bake in a loaf pan for 12 minutes then turn 1/2 way and bake for another 6-10 minutes until a golden brown.
-Allow to cool completely before cutting into squares.
(I like to chill mine as I prefer them cold but do what works for you.)
-Store in an airtight container overnight on counter or up to a week in the fridge.
My last bite that I scarfed down with a lovely glass of cold, unsweetened almond milk!
Let me know how this recipe turned out for you or if you have any questions, leave them in the comments down below.
Take care, be well, love freely...
Chef Kiki