Hello People!
It is time to celebrate Dad, with a simple cake that looks beautiful, is citrusy, loaded with bluebs and has a minimal decorated look for those of you who do not feel at ease using frosting tips. (Or frosting, for that matter.) This recipe is really broken down for you, will be exactly what the not-so-great in the kitchen, peeps need!
I have come to find that lemon and blueberry is quite the hit with men, women, old,and young alike; usually these ingredients are not too difficult to find either, so this Father's Day-Let them eat cake!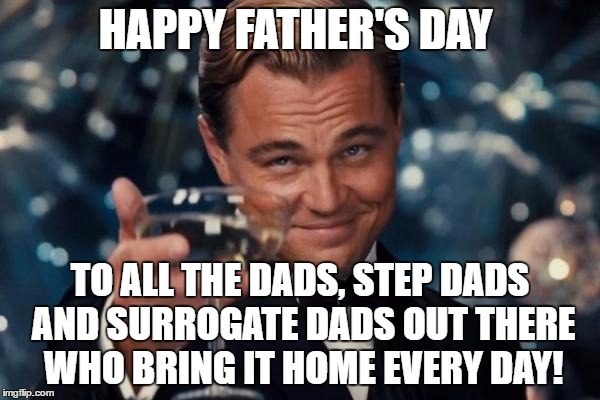 I can assure you that Dad will appreciate you doing something nice for him, especially if it means you made the effort and went all out.
I prefer organic lemons when I make confections, that is because I need the zested peel and I prefer to not have any hidden chemical surprises that can add bitterness to a recipe. Believe it or not, I have had it happen in the past and it was so odd and unexpected. You can find organic lemons in most grocery stores nowadays, I make the extra effort to go to the health food store and support local farmer's, whenever I can. It's better for the economy and less likely to come from dubious sources. Always look for the number 9 at the beginning of fruit code stickers. 9=organic!
Oh! What a time to be alive!
I also dipped into my supply of frozen blueberries from an eco farm I zip to, several times a year, that has gorgeous and delectable blueberries!
As for the cake, I needed to test out Bob's Red Mill vanilla cake mix and felt it was perfect for those of you not too savvy in the kitchen, or perhaps unsure in the gluten-free baking domain, or just pressed for time. Whatever your reasons, I decided to use them to test them for possible cake orders in the future and to see how much I could play with adding ingredient's to it.
http://www.bobsredmill.com/catalogsearch/result/?q=cake+mixes+gluten+free
http://www.bobsredmill.com/
I found mine at the health food store but they are often in local grocery shops now too!
It was on special and cost me under $5.79
To keep this cake more basic, I also used an American buttercream recipe, as it is way less complicated, uses easily sourced ingredients, and does not require the most special equipment or skills to make.
The only drawback is that it is a much sweeter frosting, I do find it too sweet but I tested this cake on my colleagues at work and the consensus was that it was delicious, not too sweet, and the cake was devoured away with nary a crumb left.
Only myself and a friend, we have both cut out regular sugar-found it to be too much. I was informed that this is what happens when cutting out sugar but colleagues would be glad to eat my piece for me. How cheeky!
I made this cake in two small 6" cake rounds because I was making it for very few people, did not want leftover cake, and have always found small cakes too cute to resist; plus they are way less surface area to have to decorate. You may use two 8" cake pans if you prefer.
As I stated before, I have provided this recipe with major breakdown for those of you who really struggle with baking or are total baking newbs. Be brave, don your aprons and go forth with spatulas in hand!
A few important words of advice before you dive in, as I have found that most people fail at baking because they do not respect all of the following. Pay attention and just do it, your cake will come out beautifully!
1)Read through the Entire recipe 2 times to make sure you get it and are clear on how it all needs to be done.
2)Make sure you have all the ingredients & equipment required. Do not proceed if you are missing the necessities, otherwise you are throwing time, money, effort, and expectation in the garbage.
3)DO NOT change up a recipe that you have never tried before or just want to play with because you think it could work. Listen to me, baking novices, baking is a
CHEMICAL
reaction.
YES, it really is!
You mess with the balance of that and your cake will flop, no rise, won't cook all the way, will be too runny, too hard, etc. It is an inevitable truth, whatever disaster could happen will befall the baker who does not respect the cardinal rule of baking!
Respect the recipe!
It is a Chemical reaction not a science experiment!
4)Do what professional Chefs do, measure out all your ingredients before hand, place them in a bunch of smaller bowls, have them at the ready to add as you need them, so you are not over taxed and stressed as you bake. It is called
M.E.P
. aka
Mis-En-Place
aka
Get it all ready and in it's place before you start fool!!!!!!
5)Get all your equipment ready, that means organized and not a mad scramble or hunting game in the middle of baking.
Ooops, you mean I don't own a zester? Oh poop!
6)Preheat your oven to the stated recipe temperature
before
you begin baking!
7)Do not answer phones, or text, or allow yourself to be distracted. Focus! Total focus on the task at hand, tell them you took a day trip to Nepal (yes, they should not believe you) you were being interrogated by aliens in sombreros, or that you were on a heady raspberry cordial drinking binge. Do what you gotta do, all tech off, just focus on baking time.
8)Once the cake goes in the oven, do not be loud, do not slam doors, quiet, so as to avoid a cake fall.
9)With gluten-free baking, it is best to not use glass bakeware or dark bakeware as the flours are more delicate and prone to burning. Regular light bakeware is best. It is also important to turn the pans halfway at the mid baking point. If the recipe says bake an hour, 30 minutes in, gently and using an oven mitt, turn the pans half-way, to ensure even baking; and gently close the oven door if it is cake-no falling cakes!
10)Be fearless, have fun, get messy, and make mistakes in the kitchen!
Without further ado, here is the recipe for the cake and the frosting follows down below. As usual, there are pictures to help guide you after the recipe, to make the steps as easy as possible to follow.
LEMON BURST & BLUEBERRY CAKE WITH LEMON BURST BUTTERCREAM
(The lemon in this recipe can be replaced with orange, or you can use lime and frozen raspberries instead of blueberries)
Equipment:
-2 x 6" (or 2 x 8") cake pans lined with parchment paper rounds at the base and sprayed with no-stick baking spray.
-Large bowl for mixing dry ingredients and small bowls for keeping wet ingredients at the ready.
-Glass measuring 2 Cup measure & regular measuring cup set and measuring spoons.
-Whisk and a citrus zester
-Rubber spatula for scraping down bowls
-A standing mixer with paddle attachment or hand mixer with beaters
-A wooden spoon for mixing dry ingredients
-A wooden skewer or cake tester for checking doneness of cake
-A small metal baking spatula for decorating
-A knife with a serrated edge(teeth) for cutting cooled cakes in half
-Parchment paper & a non-stick baking spray
-A 6" or 8" cake base or plate, depending when and how you plan on serving your cake.
-2 Hot stones for cooling the cakes in the tins, just out the oven for the first 15 minutes.
-A cooling rack for the cakes to be gently turned out onto, to cool when removed from the bake tins.
-Cake dome for storing finished cake. (You can saran wrap it on a plate too)
Ingredients:
(
Do not follow the ingredients listed on the back of the Bob's Red Mill cake mix
directions, use the one's listed below that I know work-chemical reaction!)
1 x 453g Gluten-free Vanilla Cake mix from Bob's Red Mill
3 eggs
1/2 Cup Unsweetened almond milk "buttermilked" by adding 1 Tbsp of lemon juice and stirring it through once then allowing to sit for 3 minutes. Can use any unsweetened milk of choice.
1/4 Cup Vegetable oil
1/4 Cup freshly squeezed lemon juice or bottled
1 tsp Real vanilla extract
Zest (the yellow skin
ONLY
) of an organic lemon
1 Cup frozen blueberries (keep frozen until ready to use, I mix 1 Tbsp rice flour with these before gently folding them in the recipe at the end, to keep the berries from sinking to the bottom of the cake)
Method:
-Preheat oven to 325 degrees F
-Prep baking pans by lining the base of each one, with a cut out circle of parchment paper and spraying the sides with a non-stick baking spray. Keep aside but close by.
-In a large bowl combine the cake batter and zested lemon, using the wooden spoon stir through.
-Make a well in the middle of the dry cake batter mix, add eggs, oil, milk, vanilla, and lemon juice. Quickly whisk all together until well incorporated and no lumps remain.
-In a bowl, add frozen blueberries and add the 1 Tbsp of rice flour to keep the blueberries from falling to the base of the cake when baking. Gently fold the blueberries into the cake batter, being careful to only stir slightly. You do not want a blue coloured batter, it takes 1-2 stir throughs to get the blueberries evenly distributed throughout the batter and to keep the batter a golden yellow with a few blueberry streaks.
-Evenly pour half the batter into one cake pan and then pour the remaining half batter into the other cake pan. You need to ensure that the batter is evenly portioned out between the pans so you can have even layers.
-In the preheated oven, place both pans in the middle rack and bake for 30 minutes, then turn the pans halfway while wearing oven mittens, and cook for another 20-30 minutes or until a cake tester inserted in the middle of each cake comes out clean. (No wet batter or wet crumbs cling to the wooden skewer or cake tester)
-Remove cakes from oven, allow to cool on hot stones for 15 minutes. Turn oven off.
-Once 15 minutes have passed, very gently, turn cakes over and remove one at a time from each tin and place on the rack. Allow to cool completely.
-Using the serrated knife, carefully cut a thin portion off the tops of the cakes just to make them even and more flat. It won't be perfect, it's cake but you can get pretty darn close. (See pics below)
-Cut both cakes in half.*
*At this point cakes can be wrapped and frozen for 1 week, or can be served as is with fresh lemon curd and whipped cream or vanilla ice-cream.(Recipe for lime curd which just needs to have limes swapped out with lemon, and a recipe for dairy-free coconut whipped cream links are below) Or I wrap them and freeze them for 1-2 hours and make the frosting recipe, that follows down below, and decorate. This cake keeps well on the counter overnight if it is cool, keep it under a cake dome, or keep refrigerated in a cake dome for up to 3 days.
http://bienconfitglutenfree.blogspot.ca/2016/11/pucker-punch-lime-curd-also-for-lime.html
http://bienconfitglutenfree.blogspot.ca/2016/10/vegan-coconut-whipped-cream.html
LEMON BURST BUTTERCREAM
(I am giving you a base Vanilla Buttercream recipe that I used half of, I added lemon juice, zest, and colour to half and the other vanilla bean part I froze, to use at a later date. I always like to keep some on hand, in case something comes up. I also tried to do a reduced recipe and found it was horribly sweet, so to preserve taste, I recommend doing this whole recipe; especially as it is an American Buttercream which are nothing like smooth Italian buttercreams, and have always leaned towards the sweeter end of the spectrum. They are however, quick to make, and perfect for beginners. The lemon in this recipe can be replaced with orange, or you can use lime.)
Ingredients:
1 Cup half salted butter softened
5 Cups Vegetable shortening
5-6 Cups SIFTED icing sugar (This is to your "sweet" preference)
2 Tbsp real vanilla extract
1/2 tsp sea salt
-Zest of 1 organic lemon
-3 Tbsp fresh lemon juice
-a few drops of natural yellow food colouring. (I like nature's flavors, link is below)
Method:
-In a mixing bowl, (I use a kitchen aid but you can use a bowl with hand beaters on an electric hand mixer) add softened butter and shortening, beat until very well incorporated, no lumps, just smoothly blended together. Scrape the bowl down several times during mixing process.
-Add half of sifted icing sugar and beat until incorporated.
-Add last of icing sugar and vanilla extract and sal. Beat for several minutes until well incorporated.
-Freeze half of this mixture, to remaining half, add zest of 1 lemon and 3 Tbsp lemon juice, beat until well mixed.
-Add a few drops of yellow food colour to get desired icing colour. (optional)
-Use to decorate your cake as you like.
Feel free to decorate it with fresh blueberries, sprinkles, whatever you like, or you can keep it as is.
https://www.naturesflavors.com/
Have fun and please try to steer away from another tie for the Dad in your life, beyond what most people believe, Dads do want nice things that THEY like and can use for Father's day.
Some idea's to help you out on your gift giving quest:
https://www.pinterest.com/pin/344103227770225540/