Good Blessed Sunday Morning one and all!
It's sunny, bright, birds are very chatty, and I am super busy with much to be thankful for. But first, Panda aaaaah's...
I have a panda adoration thing and wanted to let you all share in it with me. I am feeling much better, it feels like God lifted this dark cloud that had been hanging over me these past few days.
I am so excited and so very grateful for this feeling of being uplifted in my life, God is good and I cannot adequately express my joy for the darkness giving way to brightness; I notice that I don't seem to be the only one.
People are smiling more, their spirits feel brighter and summer vaycays have begun to push the sorrows of life away. It started me thinking about God's wonderful spirit of renewal that we are constantly being blessed with, and how we can access it through prayer. Prayer is so soothing and such a comfort in places of distress and concern; but it can also be energizing and strong positive reinforcement when things feel good in your life and you want to stay in that positive mind-set.
Jesus would often go off by himself to spend time in prayer, to find solace in the midst of all the madness; but he also went to spend time with the One that loved and cherished him most. A child seeking out the Father to gain strength, confirmation of choices for life's path, to be advised on the most important matters, and to spend time with the One who knew him best. One that had a true unwavering/unchanging love that could and can always be relied upon.
This is accessible to us all through the gift of prayer, in your busy day try to take a moment to commune with Him. This moment is for you and God, to find all the love that Jesus wants for you, and if you're not sure, start simply; at the beginning. This can be your concerns, your fears, that you feel apart from Him, that you need guidance to form a stronger relationship with Him; ask the Holy Spirit to intercede on your behalf. Prayers are personal, they are a conversation between you and Him and the wonder of it is that He is never too tired, never not interested, or without time for us. As a matter of fact, His door is always open and He is eagerly awaiting His children.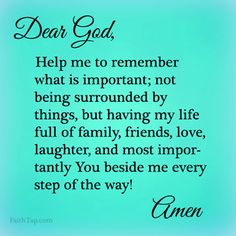 Have a lovely day and may the Grace of our Lord & savior, Jesus Christ guide and bless your steps, for always. Selah.